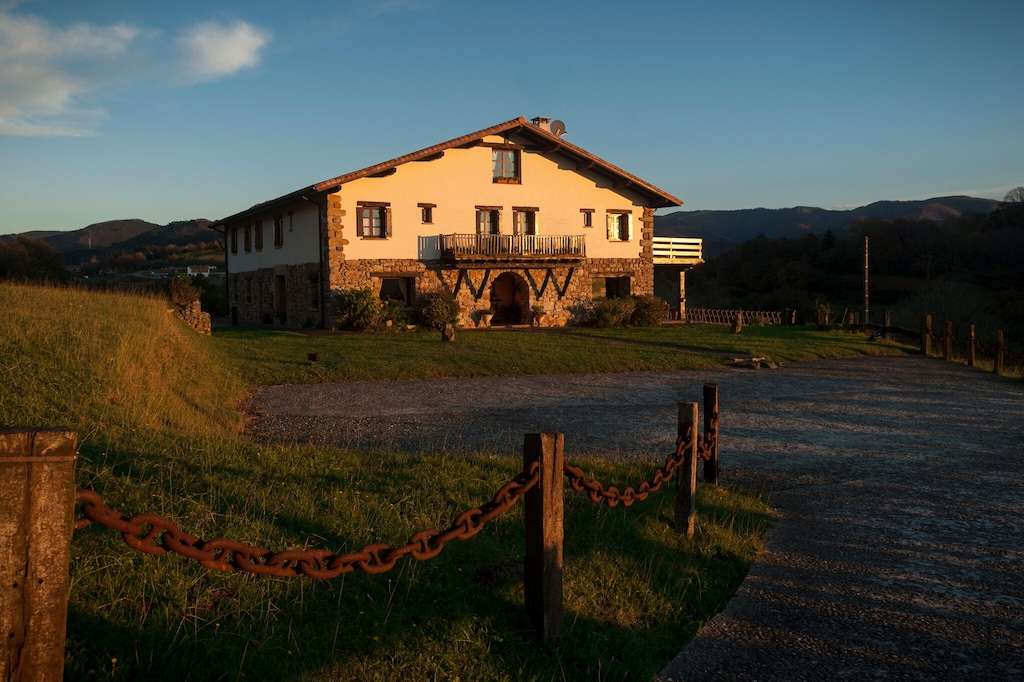 How is the accommodation?
The rural house is rented in its entirety according to the season.
House with views
500 m2, wifi
6 Rooms
10 beds, Guests 14
6 baths
Public network water
Interior space:
Kitchen, dining room, living room, reception on the ground floor.
6 Double Rooms 10 Beds all with their bathroom on the first floor.
Washing machine and drying rack on the second floor.
Outer space:
Private parking and lighting, led light porch, garden.
Basic services
Internet
Linens
Washed at more than 60º Ironed. Mounted beds with sheets, quilts and cushions. Blanket. Enough stock to change bedding.
Towels available washed at more than 60º. Available in room. 4 units per room.
Central heating
Hair dryer
Free WIFI. Wi-Fi speed: 250 Mbps or more (3-5 people, or up to 10 devices)
Toilet paper
Kitchen paper
Soap
Shampoo
Kitchen
Microwave
Fridge
Crockery and cutlery. Cutlery: spoons, forks, knives, teaspoons, plates, glasses, pans, saucepans, fountains. Tablecloth Napkins
Coffee maker
Kitchen: Ceramic floor. Stainless steel countertop. Table Smoke Extractor. Dinning room
Commercial dishwasher. Automatic soap (free). Hot water and drying.
Ceramic hob
Toaster
Oven
Condiments: organic oil, organic salt, vinegar, sugar.
Blender
Dining table
Island of cooking
Entertainment
Laundry
Automatic washing-machine. Next to the clothesline to dry clothes naturally.
Drying machine. Drying of laundry in a clothesline space in natural air.
Iron with ironing board
Parking
Parking. Private illuminated parking of the house.
Location type
Adaptability
Minimum age for renters